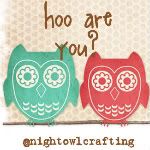 1. What are some of your pet peeves?
People who complain but don't do anything to try and change the situation.

2. Do you have a favorite or lucky number?
7 and 14 are my lucky numbers!


3. What is one of your family traditions?
We have so many I don't know if I could choose just one. We make every holiday a big deal. I guess I will talk about the 4th since that's coming up... We decorate bikes or wagons and ourselves and walk in the parade, then go to the carnival, then we have a BBQ at our house with all of my hubbys side of the family (100+ people) watch the fireworks (from our front yard) then light our own

4. Is there anything you are OC about?

Schedules! I like thing to be done the same time every day. Or on the same day every week.
5. What is your favorite kind of food?
Anything Chocolate!!! Or type would prob be Italian.