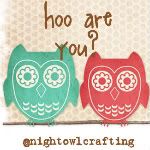 It's that time again! One of my favorite posts of the week! I love these questions and love to read everyones answers. So here they are...
1. What is your favorite restaurant?

I really like any. I do love Olive Garden, Noodles Co., Red Lobster, Joe's Crab Shack, Cheesecake Co, Applebees


2. What kind of music do you like?

I pretty much like any music! My fave is to play Ipod roulette where I just put my Ipod on shuffle and play it all day long. It has everything!


3. What do you watch on TV?

Mostly kid shows. Although I do love the late night my name is Earl repeats :) i also like a lot of the shows on PBS.


4. Do you enjoy reading and if so what kind of
books do you read?

I love reading and will read whatever book comes my way.


5. What is your favorite color?

My all time fave is purple. Though I love teal, lime green, and pink a lot too!