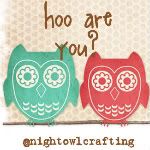 1. Do you prefer sweet or salty foods?
Def sweet! I can NOT live without chocolate!
2. Name your 3 BEST personality traits!
Always willing to help, creative, loving
3. Name your 3 worst personality traits!
PROCRASTINATOR, I'm a yes ma'am (can't say no), perfectionist
4. Do you collect anything?
corks out of wine bottles (I know it's random), purses, jewelry
5. What is your favorite season of the year?
Fall- but I really love any but winter