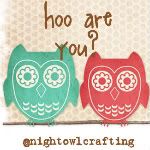 Here are this weeks questions!
1. Have you ever broke a bone or anything on your body?


Not really. Unless you count toes, I think I have broken each toe several times when I used to dance.



2. What is your favorite drink?


Probably Water. I know kind of boring but it can taste oh so good!

3. When is your birthday! You don't have to tell the year you were born!


June 30

4. Do you have an allergies?
5. What is one of your all time favorite movies?

Fools Rush in is my all time fave movie!