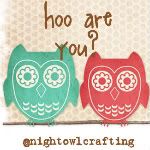 1. Do you sing in the shower or car when no one else is listening?
I love to sing in the car! The kids now join me!

2. Do you have a nickname you go by now or growing up?
Well, Renae is technically a nickname my legal first name is Leslie and Renae is my middle name. I have gone by Renae since 5th grade

3. Do you speak another language?
Not really, although I took french for 6 years in school.

4. Where is you favorite vacation spot?
Anywhere warm! I love the heat!

5. What do you cook the most for dinner?
I love to cook anything Italian. It is in our menu at least 1-2 times a week!